With many years of experience, we offer reliable safety and automation solutions Zander Aachen for nearly every industry.
Including:
Automotive Industry
Conveyor Systems
Elevators
Food Industry
Laser Technology
Manufacturing Industry
Packaging Industry
Process Industry
Shipping Industry
Thermoprocesses
Possible examples of solutions
AUTOMATION
High-Speed Industrial controller
The ZX-series provides FPGA controller without cycle-time and jitter with 4 to 20 Inputs: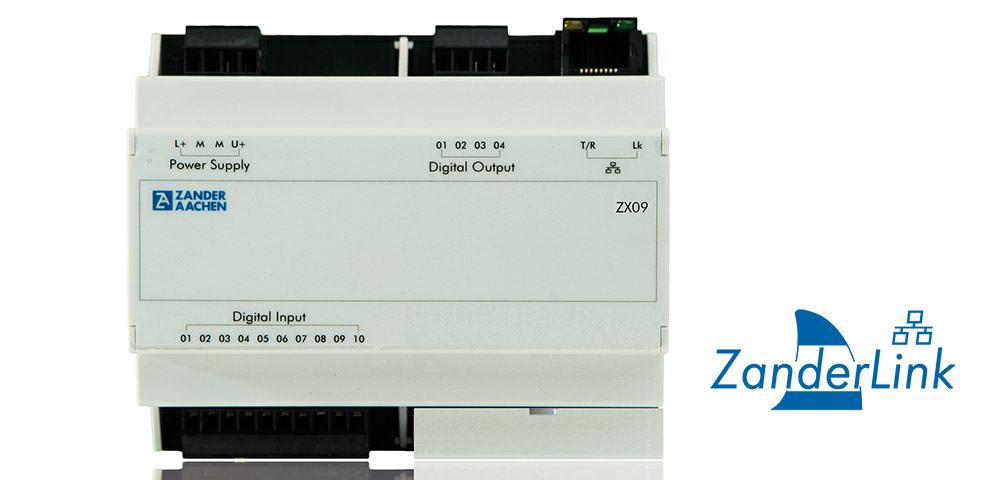 ZX09 series:
NEW: ZX09D / ZX09E: 6 high-speed analogue inputs, smaller 5 µs, 0 - 10 V or 4 - 20 mA, additional RS485 / SSI interfaces
High-Speed connection through ZanderLink, max. 10 µs; up to 18 analogue high-speed inputs, 30 digital inputs
In the field of process intelligence 4.0 we provide different services:
Software services for High-speed controllers in structured text
Software services for HMI MVisio in Codesys V3.5
Software services for the safety controllers TALOS
Our engineering-services ranges from developing customized solutions up to the programming and integration of automation components into requested processes.

DOur know-how and experience with integrating the Codesys integrated development environment as well as our several HMI solutions lead to a variety of opportunities to meet almost every challenge.
What we already can do for you today:
Remote maintenance and observation via OPC UA
Fast diagnoses with the support of a digital twin
Error history with textual description
Implementation of PID-controllers
User friendly parameterization with trend indicator
Password protection with individual access rights
Language switching
SAFETY
Customized safety solutions for process industries and mechanical engineering: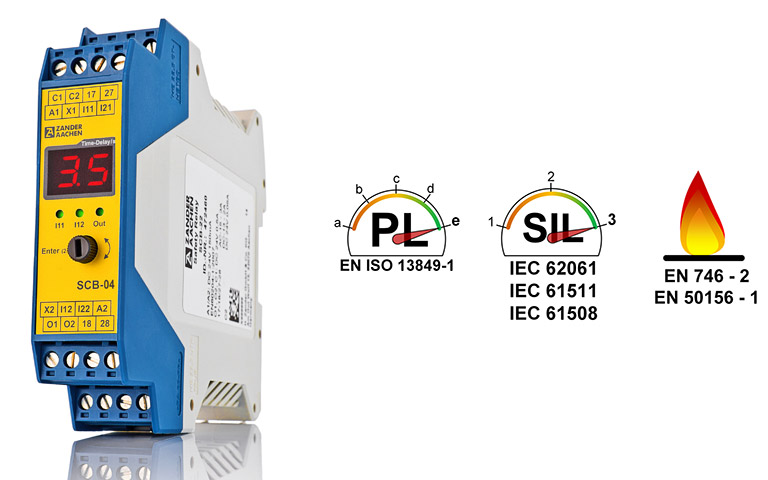 Safety Timer SCB
SCB-04: 2 safe relay and 2 safe semiconductor outputs
SCB-03: 3 safe semiconductor outputs
SCB-02: 2 safe relay outputs
And versions up to 99 s, 99 min, 99 h delay time, resolution 0,1, reproducibly and absolute accuracy
Now with new functionalities:
New switching functionalities of the auxiliary outputs ease the retrofit. With the new variants of the mini safety timer SCB (e.g. SCB-02-01) you have the possibility to integrate the auxiliary outputs, analogue to the classic relay technique, inverted to the control concept. Especially in the case of a retrofit, it ease the exchange of an old, not state of the art pneumatic time relay.
New functions for an automatic retriggering leads to less system downtime as well as less intervention through the operating personal
New SCB function for a delayed reset signal to prevent accidental confirmations
Those functions simplify e.g. the retrofit of existing systems, where mechanic and pneumatic timers can easily be replaced by a SCB-variant.



The world's narrowest safety relay
Those highly compact safety relay's with a width from 6 mm pursue one goal:
Providing a modular, minimum-cost safety solution, which is cut to the essentials:
Wear-free, safe semiconductor outputs (MINOS SL-Series), for e.g. emergency stop button's or monitoring safety door's and light curtains as well as contact strengthening
Optional relay outputs (MINOS SD-Series), for e.g. high switching loads up to 6A AC 250 V
Safe coupling relay's (MINOS SD1K), for e.g. safe contact strengthening of safe PLC-outputs
Safe Sensors
Our contactless encoded safety switches offer essential benefits in comparison to mechanical safety switches:
Easy assembly
High degree of safety against contamination and moisture
Wear-resistant
High degree of manipulation safety after ISO 14119 with RFID technology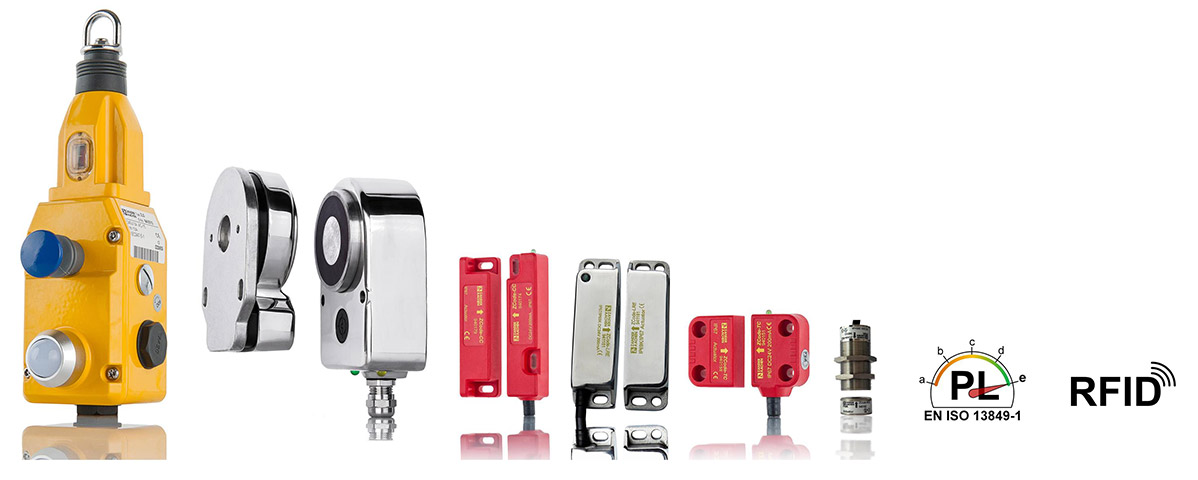 In addition to that, we provide a variety of versions:
Versions with plastic housing
Versions with stainless steel housings, for higher temperatures up to +105°C or requirements for higher chemical resistance towards environmental impacts, pursuant to EHEDG (food conformity)
Versions with RFID technology
Versions with magnetic process locking force
Safety Rope Switches